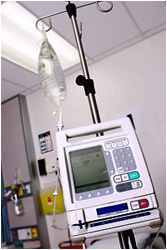 Toltec provides medical device engineering services compliant with US FDA and international regulatory standards. We assist medical device companies with the development and maintainence of medical devices in full compliance with the regulations and standards.
We have the capability to provide full R&D medical device engineering services or can supplement medical device companies' internal needs throughout the product life-cycle.



Leveraging the quality and experience of Toltec engineers enables medical device companies to realize new and/or re-engineered devices in the market at a lower overall cost.